The bigger the dream, the more important the team. And we've got big dreams! Meet our squad below and introduce yourself next time you're in! 
Keelan, Owner, Personal Trainer
Keelan has been working in the fitness, recreation, and sport industry for over 14 years. He has worked for a variety of commercial gyms, ran several private facilities, and ran a sport organization for many years. He holds a BA in Recreation and Health Education from the University of Victoria, is a Certified Personal Trainer and Group Fitness Instructor with BCRPA, and a Movement Specialist with FMT. His training style uses a multi-modality approach including mobility, powerlifting, olympic lifting, crosstraining, bodybuilding, and rehabilitation. In 2016, Keelan opened BPM as the first spin studio in Victoria and in 2018 the Fitness Centre. Outside of BPM, Keelan enjoys wood working, travelling, and relaxing with his wife and puppy. 
Daniel has been involved in high level sports, weight training, and coaching for over 7-years. He holds a BA in Business Administration with an emphasis in Marketing from Colorado Christian University where he also played collegiate baseball for 4-years. He received his Certificate as a Personal Trainer from ISSA (International Sports Science Association) and is a Certified Online Personal Trainer from OTA (Online Training Academy), as well as a TPI Specialist (Titleist Performance Institute). Daniel's focus is on the movement and technical skills of weight training and coaches a variety of modalities including powerlifting, weight lifting, bodybuilding, powerbuilding, mobility, and conditioning. Outside of BPM, his hobbies include golfing, hiking, and reading.
Check-out his website Revival Fitness Online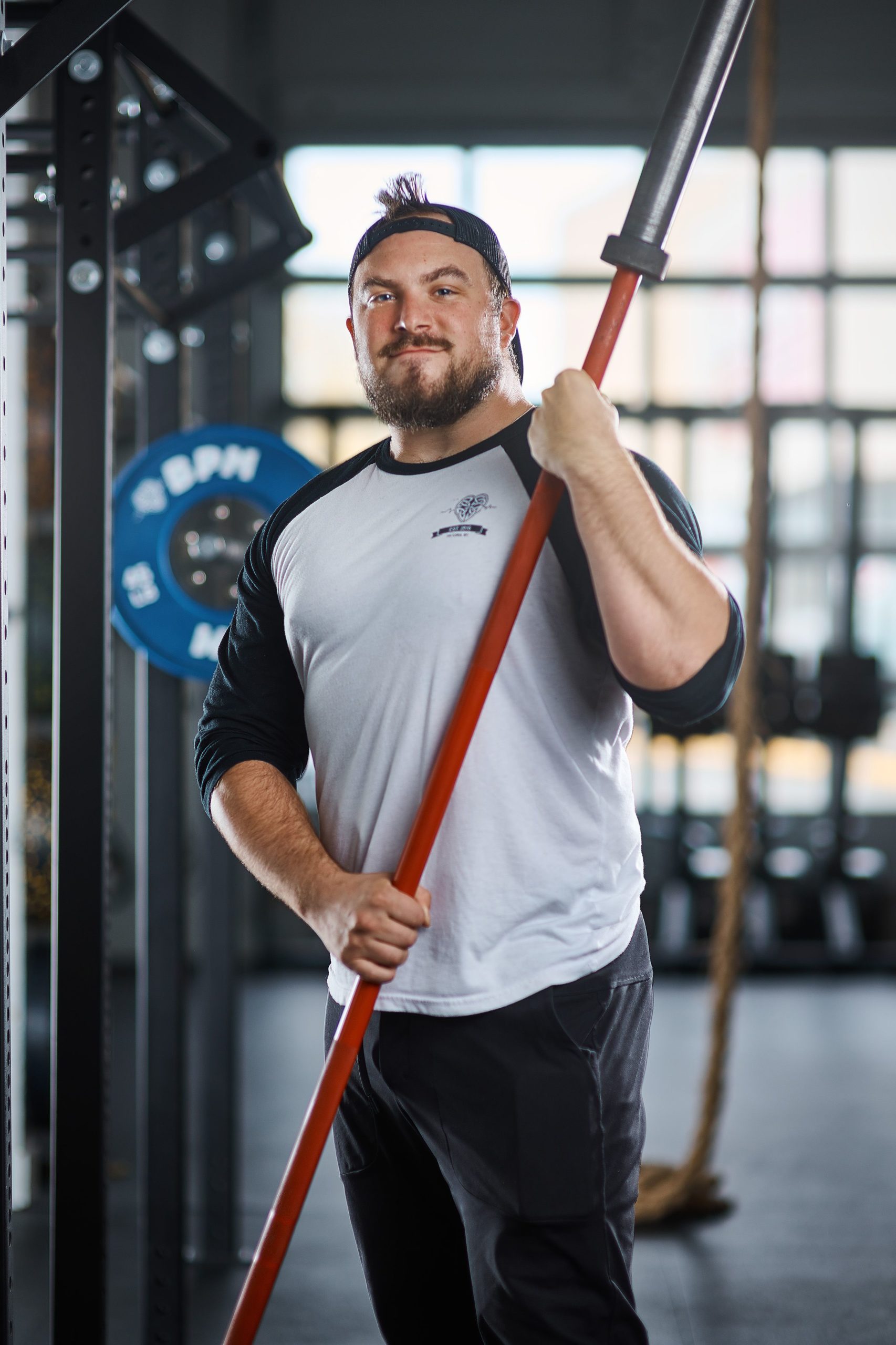 Mike has been involved in the sports and athletics sector for over 12 years and has been a coach for 9. Mike Graduated with his BA in Recreation and Health Education from the University of Victoria where he also played rugby prior to his football career at Simon Fraser University. Mike is certified in Olympic Lifting, Crossfit, Weight Training and Personal Training.  
An avid Crossfitter, weightlifter and gymnast , Mike's sport-based training style and CrossFit mindset reflects on his ability to progress his clients in advanced skills in CrossFit and Olympic lifting. Outside of BPM, Mike can be found Camping, surfing or being a beach bum. 
A Victoria local, Aja has been in the fitness industry for over 3-years and is excited to grow and succeed in the industry.  Aja came to BPM nearly a year ago as a Certified Personal Trainer and is also now a Pre and Post-Natal Fitness Specialist. Her training style is focused on strength conditioning, functional movement patterns, mobility, and HIIT with a concentration on pre and post natal fitness, as well as empowering women to build confidence in the gym. Outside of BPM, her passions include painting, creating art, and videography/photography!
Trace has been involved in fitness since the young age of 13 and has been a Certified Personal Trainer for 5-years. When working with clients he explores all aspects of lifestyle change including strength, conditioning, mobility, nutrition, sleep and mindset. His own training consists of powerlifting, bodybuilding, calisthenics, conditioning, mobility and more. Trace holds certifications from NASM, FRC, FST, PN, DNS, CCC and TRX to list off a few. Outside of BPM, Trace enjoys hiking, playing sports or taking continuing education courses.
Check-out his website Birley Fitness
Finn has been at BPM since January 2021. He is a recent graduate from Camosun College with a BA in Sport and Fitness Leadership specializing in Exercise and Wellness. He is a CSEP-Certified Personal Trainer, BCRPA Group Fitness Instructor, and an NCCP level-1 swim coach. His training focus on bodybuilding, conditioning, and sport specific training. Outside of BPM, Finn's passions include playing music, skiing, and watching soccer (go Pacific FC!).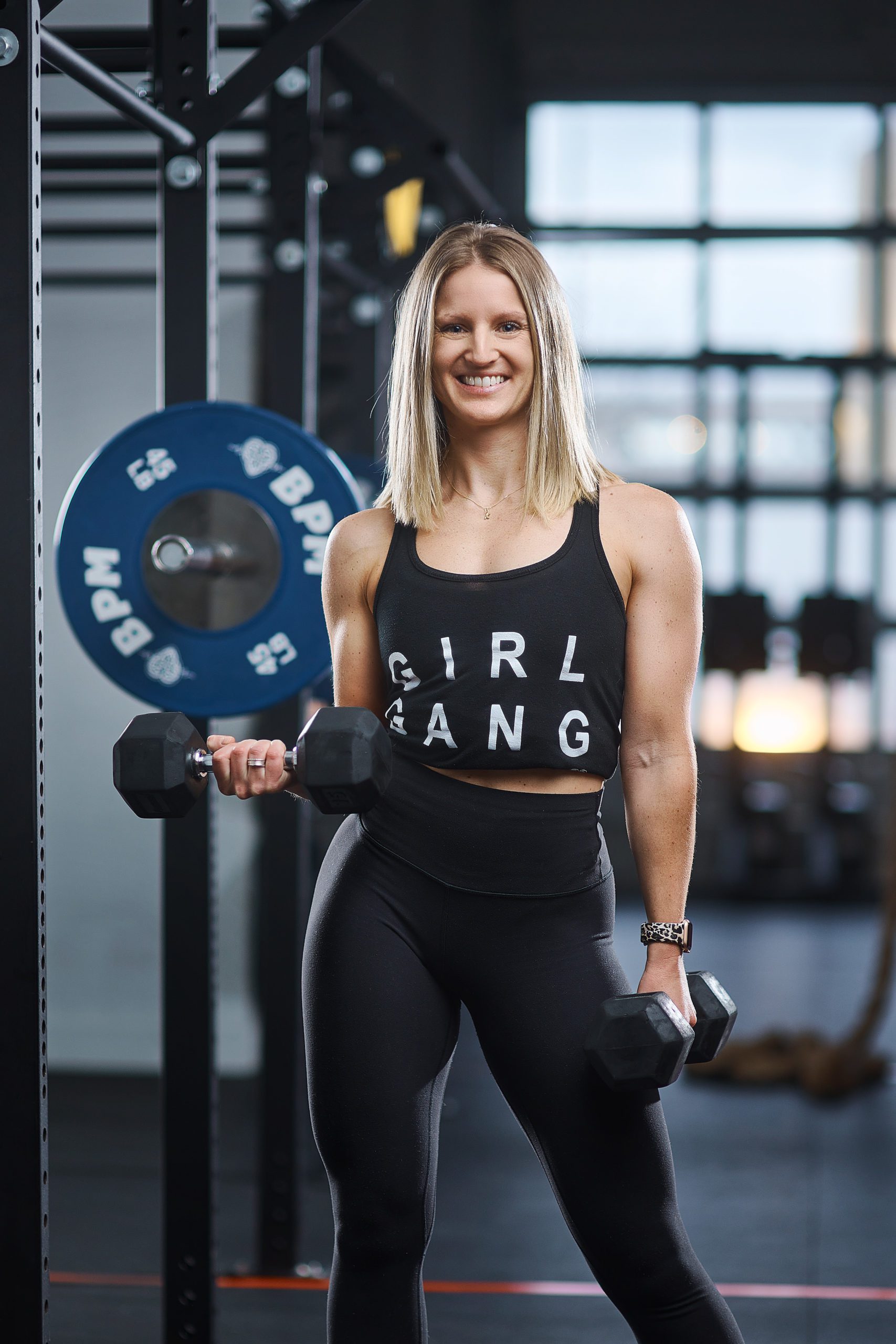 Kelsey has been a competitive athlete all her life, and played for the UVic Vikes during her Bachelor of Science. She has been a BCRPA certified Group Fitness Instructor, Weight Training Instructor and Personal Trainer since 2018. Kelsey loves to train people with sport-specific goals, and she loves to create classes that are sweaty, challenging and rewarding. She is the energy queen, and will have you sweating in no time. Working out = a party! Her favourite exercise focus is on growing the peach; building and shaping strong glutes are not only an aesthetic goal, but are instrumental to success in sport. Outside of BPM Kelsey is also a high school teacher! She loves to play soccer, travel, eat and spend time with friends and family.
Kirstin has been with BPM since the start! She has been a fitness instructor for over 5 years and has taught everything from dance, barre, spin, bootcamp and booties classes. Certified with BCRPA in Group Fitness and Weight Training, Kirstin is also working on her Personal Training Certification and is looking forward to working with clients. Her teaching style includes engaging, upbeat classes that are challenging and fun, all while jamming out to some great rave-style music! Outside of BPM, Kirstin enjoys snuggling up with her two cats, Mouse and OmNom and reading a good fantasy book.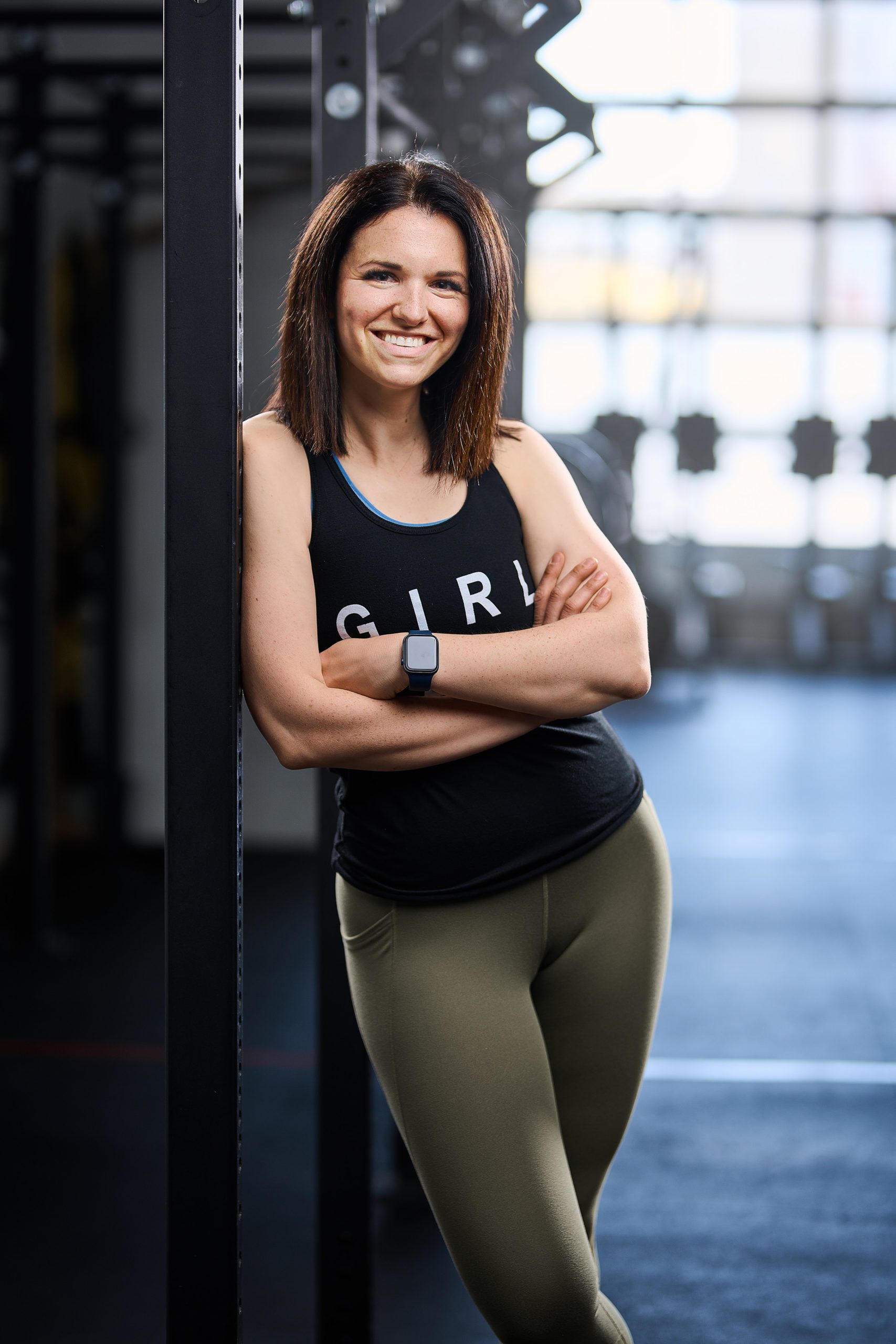 Melissa has been an instructor at BPM since 2020. She became a BCRPA certified group fitness and indoor cycling instructor in 2016. 
Melissa enjoys teaching fun and challenging classes of all formats, integrating bands, dumbbells, kettlebells and barbells. Each class is different and will get you out of your comfort zone. Her favourite exercises are burpees and pop squats – you will definitely see some of these in her classes! Outside of BPM, Melissa enjoys hiking with her dogs, reading and cooking.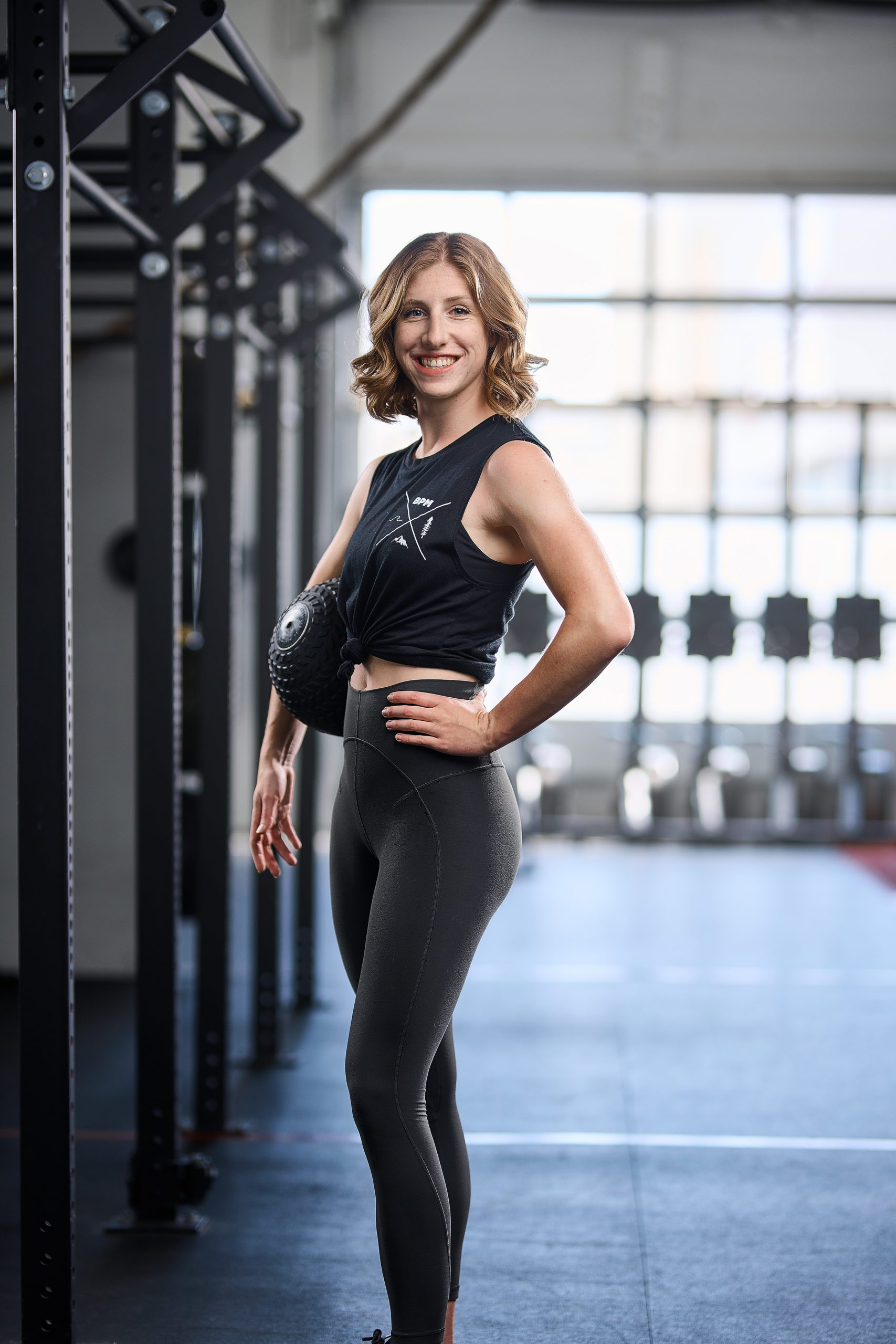 Hannah has been with BPM since 2019 and recently received her Certificate as a Personal Trainer from ACE (American Council on Exercise). Hannah is currently working towards a Diploma in Holistic Nutrition through Pacific Rim College and towards a Level 1 Nutrition Certification through Precision Nutrition. She looks forward to providing nutrition advice upon completion of these programs. Her training style is focused on mobility, strength training, olympic lifting, and HIIT. Outside of BPM, Hannah enjoys being outdoors, cooking, and baking!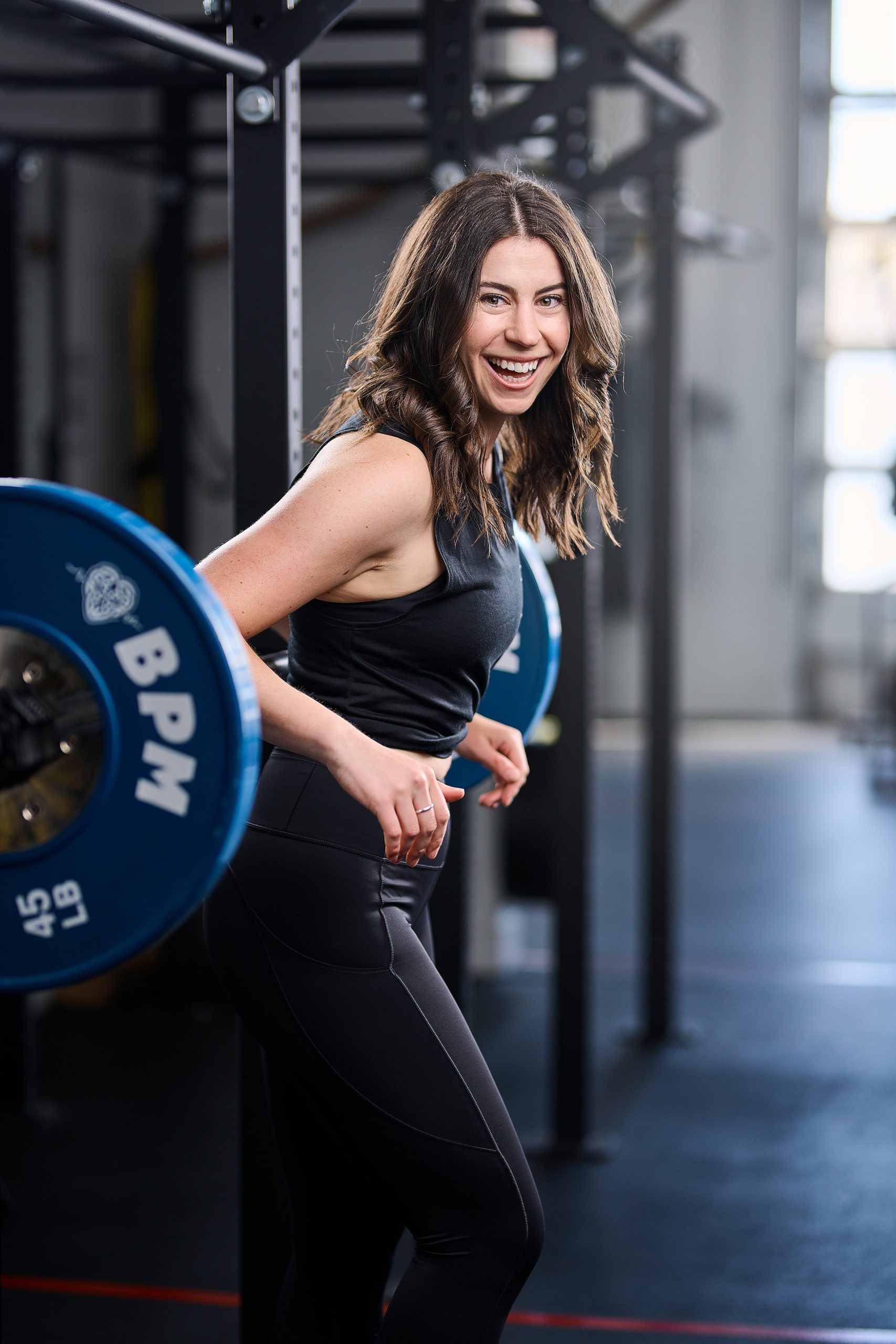 Hannah has been a BCRPA fitness instructor since 2013 and with Team BPM from the very start. Hannah brings bubbly energy and upbeat music to create fun and challenging classes. Her training style includes: HIIT, bootcamp, and strength formats for all fitness levels. Outside of BPM, Hannah can be found cooking, biking, and spending time with friends & family.