800B CLOVERDALE AVE.
FITNESS CENTRE
Don't use machines. become one. 
THE STUDIO
BPM Fitness Centre (BPM FC) is the younger BIGGER brother of the BPM Indoor Cycling Studio. Developed on the principles of inclusivity, generosity, and fun BPM FC provides a welcoming environment free from gym-timidation, where you can feel comfortable while safely pushing your physical limits.
Located in the heart of Saanich at 800B Cloverdale Ave, BPM FC provides a welcoming environment that makes you feel at home. Friendly staff, natural light, high ceilings, a beautiful bay door and plenty of space characterize our unique studio. When you walk into BPM, you will be greeted by one of our friendly staff who will help you with anything you need. The Fitness Centre also features a coffee bar, retail area, change rooms, washrooms, shower, and hydration station for your convenience.
Locally owned and operated, BPM is proudly Victorian and one of a kind. Owners of BPM, Sally and Keelan opened BPM's spin studio in 2016 to fulfill their lifelong dreams of creating a unique space where Victorians can get active, have fun, and meet new people – and BPM does just that. With over 40-years combined experience in the fitness industry, Sally and Keelan are always close by and happy to help whenever they can, so say hi next time you're in!
What we do
Functional Group Fitness and Personal Training are the main focus at BPM FC, but if you love spin check out BPM Indoor Cycling for over 30 classes/week. BPM FC is proud to offer a variety of small group fitness classes including bootcamp, TRX, as well as Personal Traning, FST, and Massage Therapy. Be sure to check-out our schedule and book your spot!
All our classes are 45-60 minutes all day, every day, 364 days a year. But BPM isn't just a studio, it's a community. To strengthen this community, BPM also provides you with the opportunity to take part in group activities, parties, and educational workshops including strength training, instructor training, nutrition, cycling technique, and more!
What we have
Check out why we're Saanich's #1 functional training facility:
Dedicated Personal Training area
10 squat racks and bars
Massage Room
15 Concept 2 Rowers
Over 100 pairs of dumbbells 5 lbs  – 90 lbs
Olympic bars, training bars, and ladies bars
Only the best IWF BPM bumper plates
50 foot turf and sled
Climbing rope
Over 70 feet of pull-up bars
13+ TRX suspension trainers
Cable machines
Bands, bosus, tires, battle ropes, skipping ropes, etc, etc, etc.
High-ceilings
Massive bay door
Why are we different?
BPM FC strives to provide classes that not only promote physical wellbeing, but emotional, and mental as well. We've created an atmosphere and environment free from gym-timidation where anyone can feel comfortable while safely pushing their physical limits. Whether your goal is to get fit, meet new people, or just have fun we're here to help! Our equipment and open-concept space focus on functional fitness, so you won't find any leg-extension machines, bicep curl machines, shoulder press machines, ab machines or any machine to do the work for you. Simply put: "Don't use machines, become one."
So what are you waiting for!?
Try both studios today for 2-weeks unlimited classes for just $55!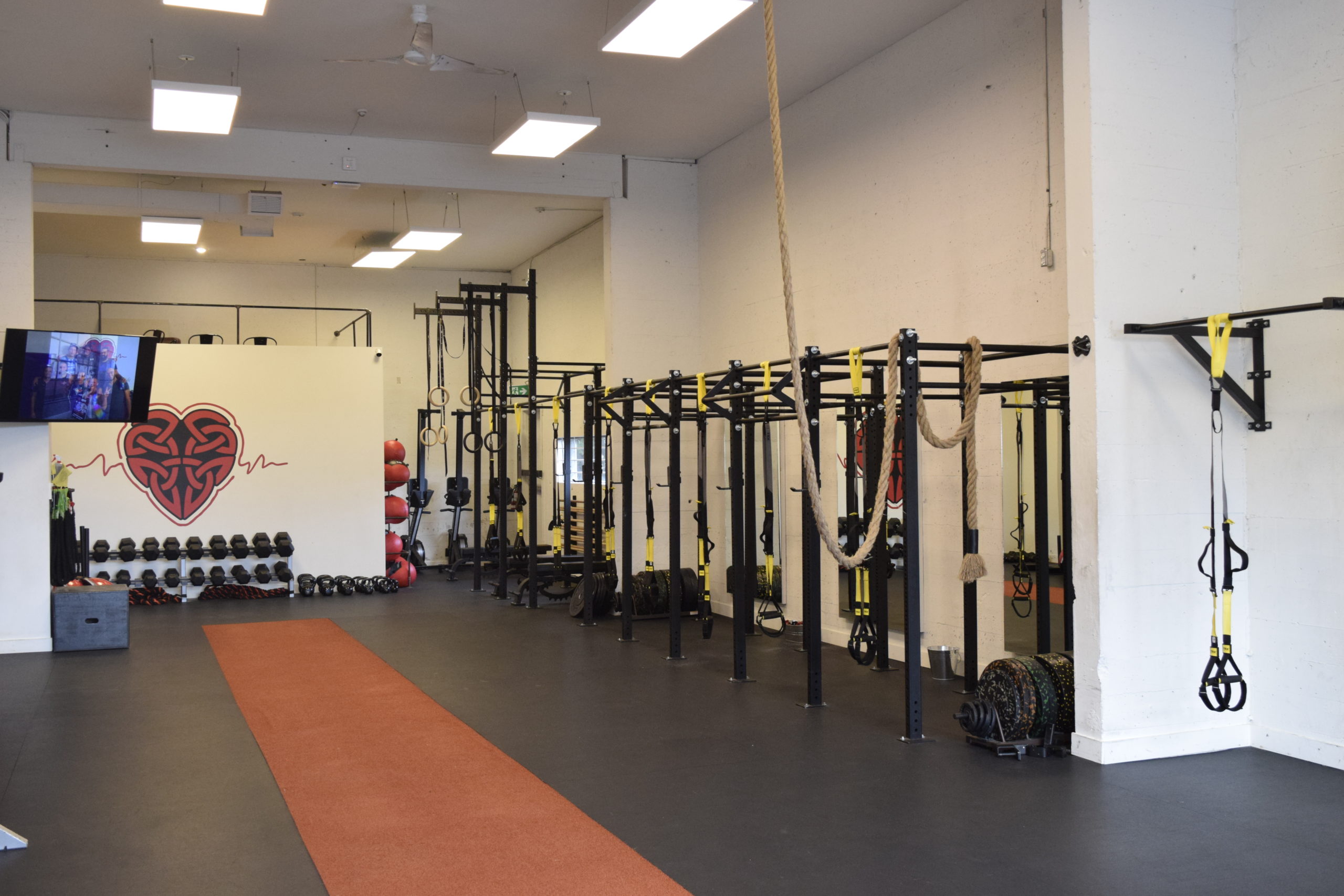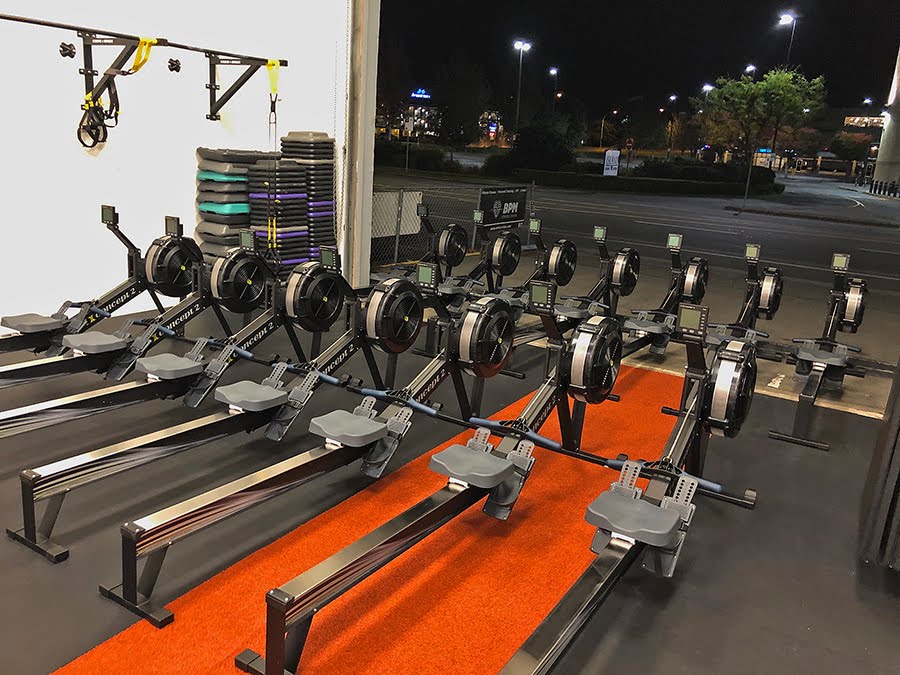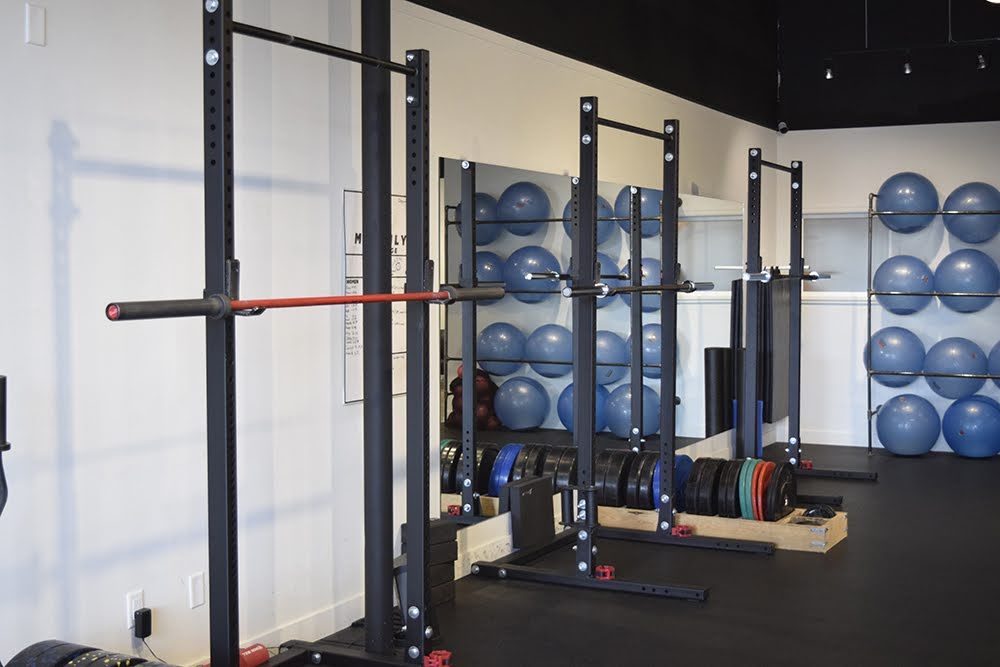 THE HEART OF VICTORIA 
Connect
HOURS OF OPERATION 
Due to the recent COVID-19 outbreak, BPM is gradually re-introducing our classes and hours may vary.