Pesto Zoodle Pasta Anyone?
Let's be honest, we all LOVE pasta! I mean, what's not to like? Oh wait, how about the water bloating and feeling of bursting at the seems, uhg! Well, you're in luck cause you can still have your pasta and fit into your jeans – thanks to zoodles (aka zucchini noodles).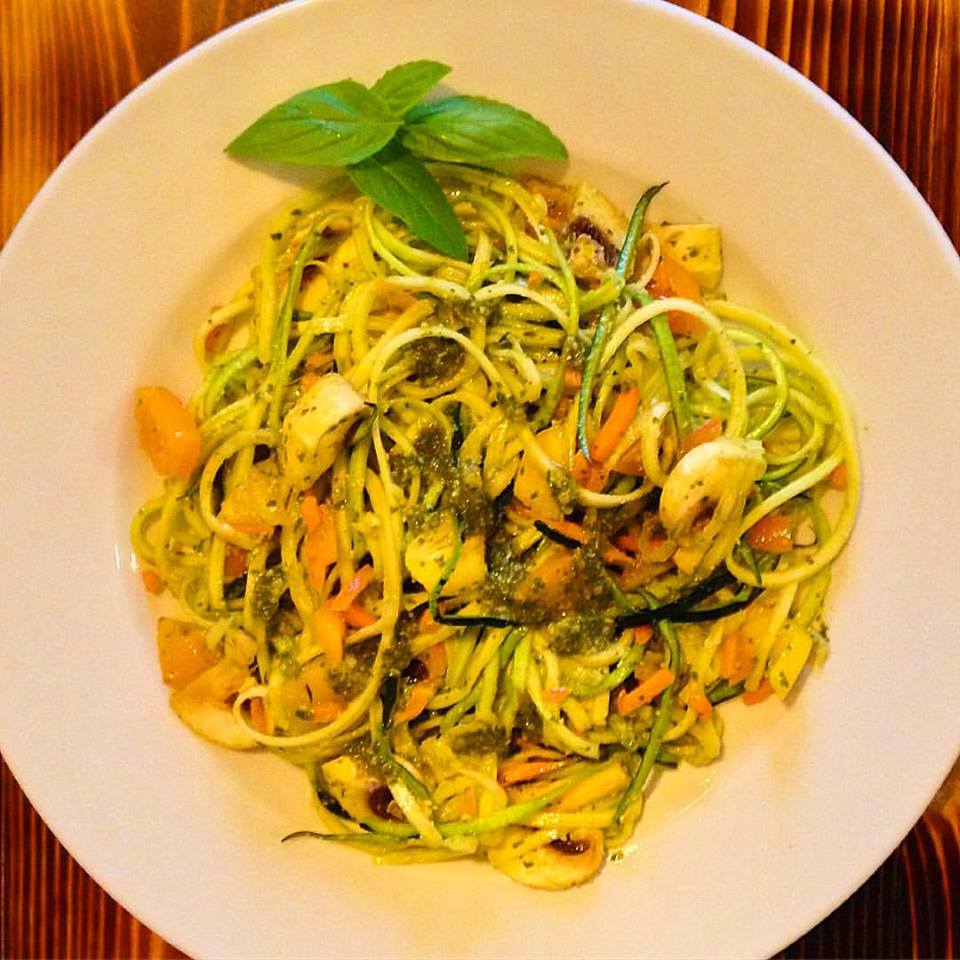 What You'll Need:
A spiralizer- I used the Veggetti ($14.99 from Bed Bath & Beyond)
1 zucchini
Diced veggies – I used bell peppers, mushrooms, and shredded carrot
2 packed cups of basil leaves (can sub spinach) *pro-tip: grow your own basil, it's cheaper
1/2 cup extra virgin olive oil
1/3 cup pine nuts (can sub walnuts)
1/2 cup grated (real) parmesan cheese
1-3 cloves of garlic (depending on how close you want to talk to people)
Directions:
Take zucchini and chop off both ends to create a flat surface. Mount the spiralizer end cap to the zucchini and begin to twist it into the spiralizer. Use a constant fluid motion while spinning to create long spaghetti-like pieces. Next, put your basil, olive oil, nuts, cheese, and garlic into a food processor until it has the consistency you desire. Mix your pesto in into your zoodles and toss with your diced veggies.
Enjoy!
-Keelan